Product introduction: Our new KBV Effertz hand operated fork
Finally, the moment has come and we can present our latest product innovation!
In the middle of the year 2020 we developed our official KBV Effertz hand operated aerator. It is a construction made of robust aluminum with a comfortable total weight of about 2.6 kg / 5,7 lbs. Our high-quality processed hand aerator fits well in the hand due to its comfortable, knurled handle. It is very easy and intuitive to use. Also the assembly with a common 5 mm allen key is very simple.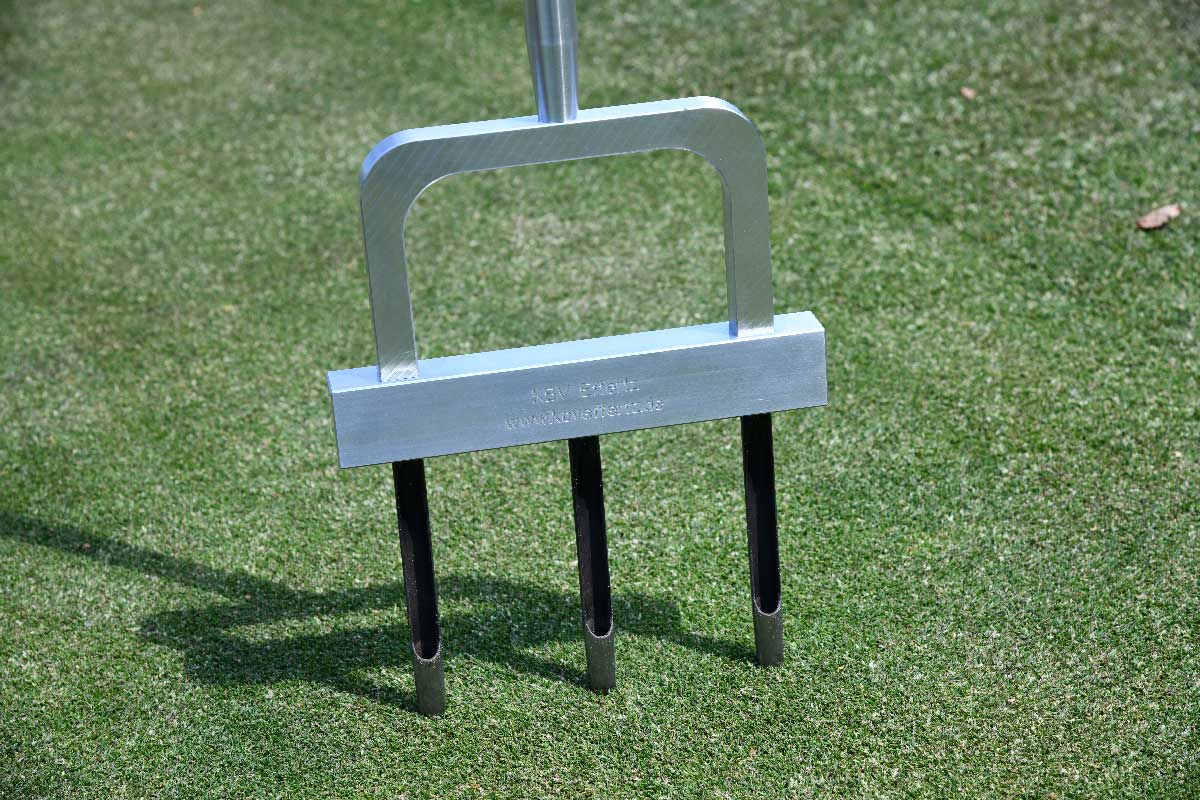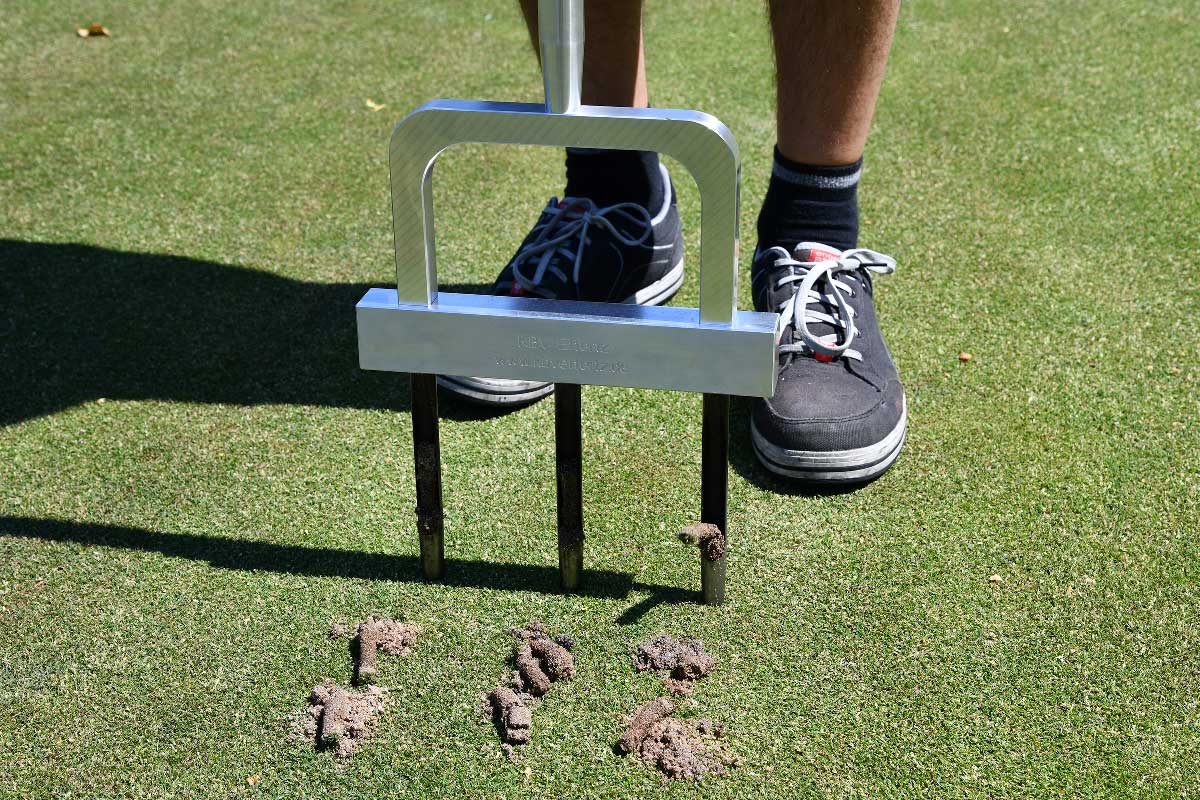 We also carry matching interchangeable tool holder blocks with different mounts for spoons, which can be easily mounted and dismounted at the lower part of the fork as desired. Including a tool holder with 12 mm receptacle for 3 spoons and one with 9.5 mm holder for 10 spoons. For the latter, our tiny tine®s would be particularly suitable. The spoons are interchangeable, depending on the needs of the lawn. Therefore, our handheld aerator is suitable for solid tines, hollow tines, flat tines and cross tines.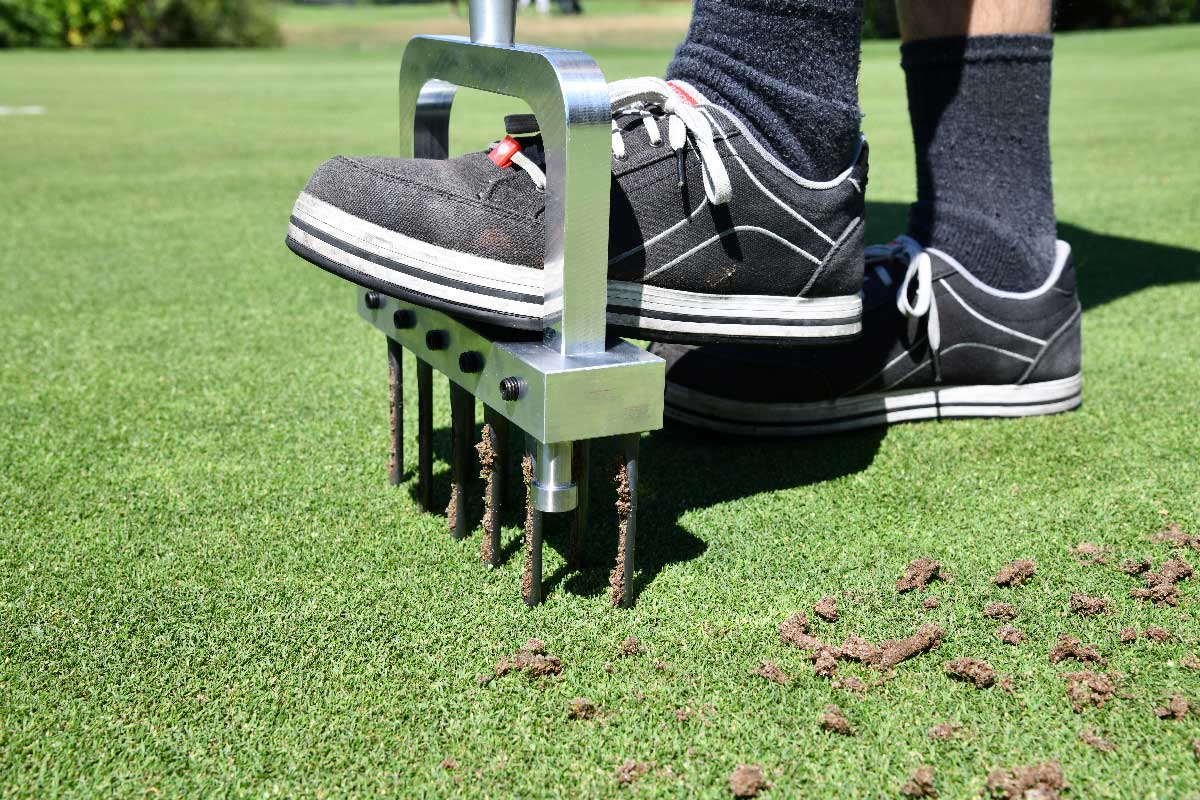 Replacement tines are available individually on request at any time. Unlike other forks, ours works through a centric step, which provides better control and stability with minimal effort. Our hand held aerator is ideal for hobby gardeners, but also for professional greenkeepers and for golf and sports turf. It easily gets into hard-to-reach corners that a large lawn aerator can barely reach, such as the goal area on soccer pitches. Working the lawn with the fork counteracts soil compression and improves the water and nutrient absorption of the lawn. It prevents waterlogging, lawn diseases and weed and moss growth. It is therefore the ideal aid for a well-kept, green, aerated lawn.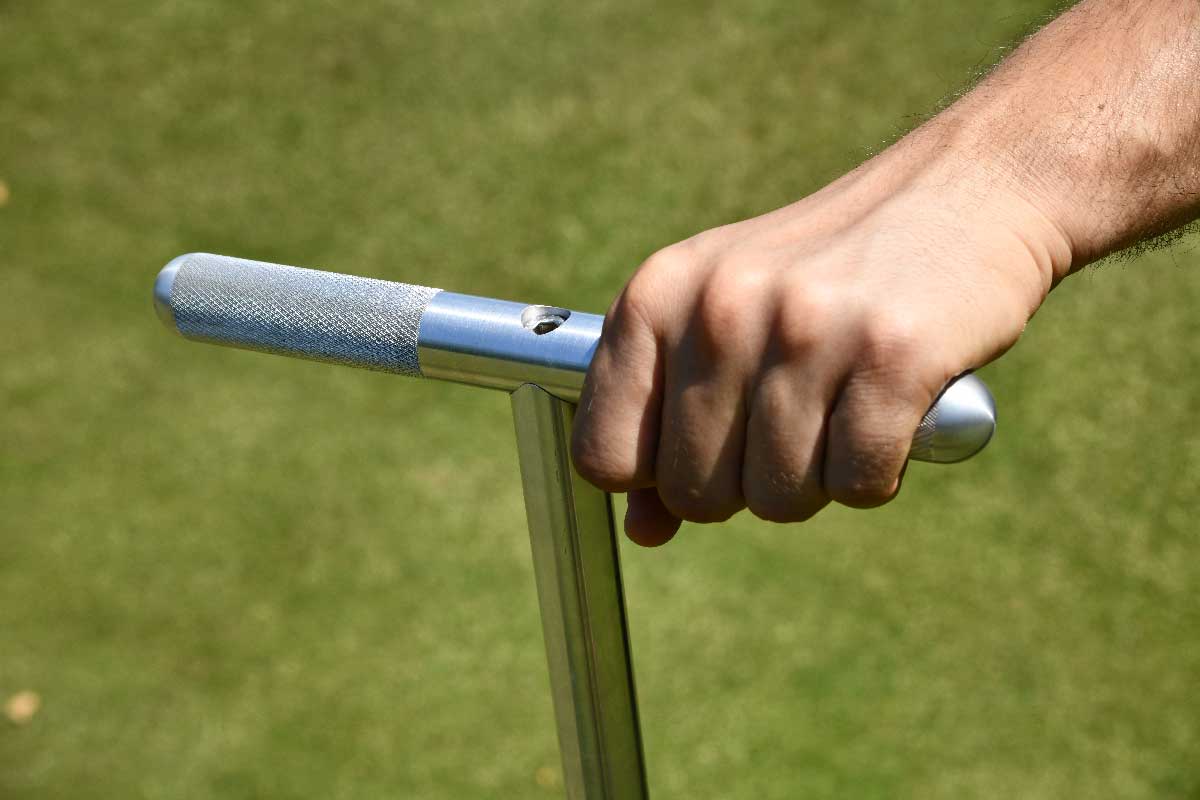 If your interest in our new product has been awakened, please contact us for price information or advice by phone at +49 (0) 21 33 7 22 50, send us an email to mail@kbveffertz.com or use our contact form. We would be happy to advise you individually and to prepare a tailor-made offer especially for you, so that you can get the best out of your lawn!
We are looking forward to hearing from you!
Recent Posts
Categories
Archive